illustrated by Dan Andreasen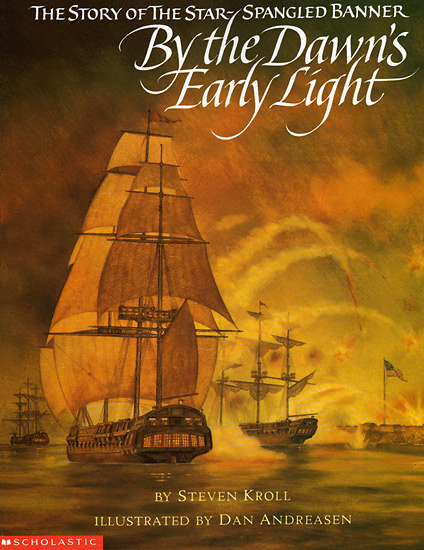 Scholastic
Ages 7-10, Paperback, $5.99
ISBN-10: 0-5904-5055-7
How Francis Scott Key came to write the poem that became the American national anthem during the Battle of Baltimore in the War of 1812.
"The story of how Francis Scott Key wrote 'The Star-Spangled Banner' is a familiar one, but seldom has it been so handsomely presented. . . The full-page oil paintings enhancing each double-page spread are reminiscent of the work of such American illustrators as N.C. Wyeth. They help make the book a fine addition to both school and public library collections." Booklist
American Bookseller Pick of the List
Bank Street College of Education Children's Books of the Year
Maryland Black-Eyed Susan Award nominee
Scholastic asked me to write this book, but once I got into the research, it took over my interest and my excitement.