illustrated by Karen Ritz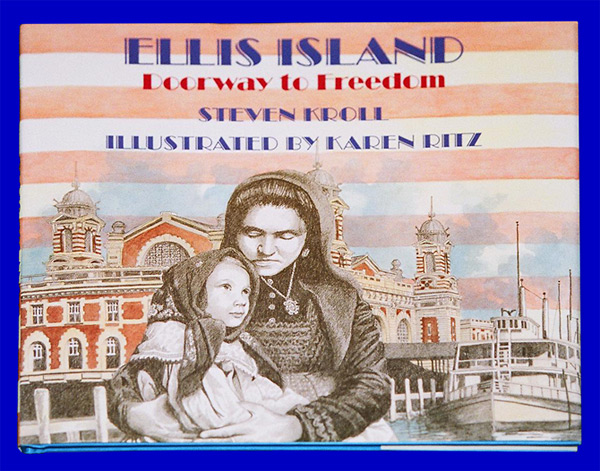 Holiday House
Ages 6-9, Hardcover, $17.95
ISBN-10: 0-8234-1192-3
ISBN-13: 978-0-8234-1192-4
A picture book history of Ellis Island, from colonial times to the present.
"The straightforward narrative is well integrated with Ritz's compelling drawings. . ." School Library Journal
Minnesota Book Award
I live across the harbor from Ellis Island. Members of my family came through it. What an endlessly intriguing subject!