illustrated by Peter Fiore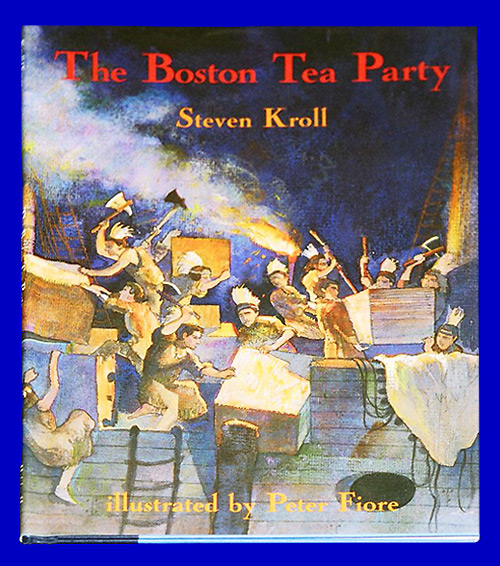 Holiday House
Ages 8-12, Hardcover, $17.95, Paperback, $6.95
ISBN-10: 0-8234-1557-0
ISBN-13: 978-0-8234-1557-1
A full recounting of the events that led up to America's most famous tea party, the act of rebellion that began the American Revolution.
"This lusciously illustrated picture book will bring clarity to one of the pivotal events in American history. . . History teachers, students, and artists will find historical facts, delight, and enlightenment here." Children's Literature Newsletter
I'd always been fascinated by the Boston Tea Party, and especially by Sam Adams rising to the pulpit of the Old South Meeting House and announcing "This meeting can do nothing more to save the country." I just had to write about it.