illustrated by
Jeni Bassett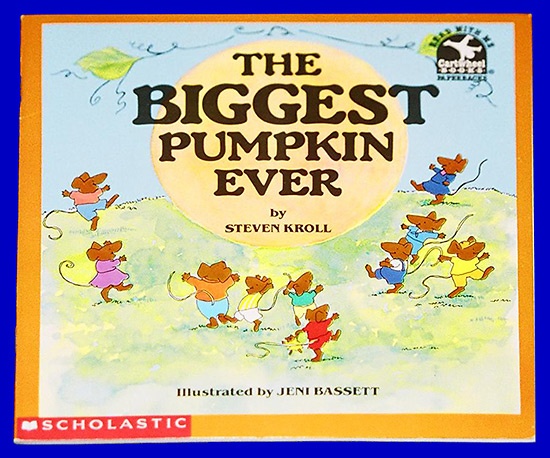 Scholastic Cartwheel Books
Ages 4-8, Paperback, $3.50
ISBN-10: 0-590-46463-5
ISBN-13: 978-0-590-46463-5
Two mice, Clayton and Desmond, realize they've been growing the same pumpkin and decide to share it so they can achieve their individual goals.

"A buoyant picture book tells about two mice who dream of raising 'the biggest pumpkin ever'. . . This is one Halloween book that should stay on the shelves year-round." Booklist

ALA Children's Choice Award

Originally about a boy and a witch growing the same pumpkin, this book came naturally when I changed the characters to two mice.